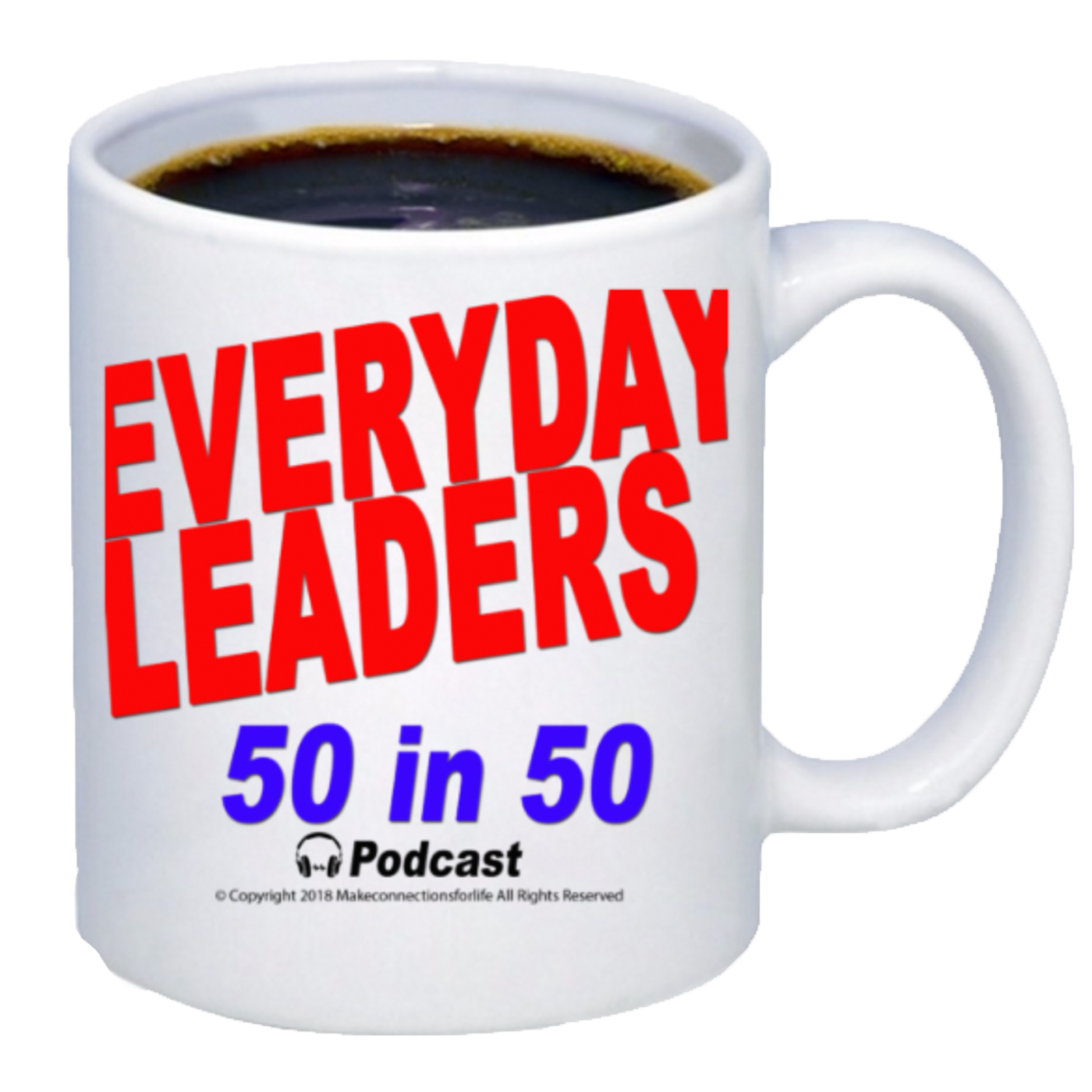 Jacob Baadsgaard is my guest today, EveryDay Leaders 50in50 Show 40! FAVORITE QUOTE "One day? Or day one. - You decide." Listen in to this week's podcast and learn from this Millennial how to live your life with success!
Today's EveryDay Leader is the second "millennial" that teaches us about how stepping into your strengths can also help you follow your dreams build your life with purpose. Jake Baadsgaard is the Founder and CEO of Disruptive Advertising and can help every person is business connect to their data to create their brand. Listen in and learn how Jake has learned valuable lessons early in his life that have helped him understand his purpose and through this success how to add significance in the world.
Jake's FAVORITE INSPIRATIONAL QUOTE "One day? Or day one. - You decide."
After growing one of his first PPC clients from 25 to 250 employees, Jake realized he had a gift for using pay-per-click marketing to drive dramatic business results. To help more companies succeed online, Jake founded Disruptive Advertising, a PPC, and CRO management agency that has helped hundreds of companies realize unprecedented growth and profitability from the online advertising.
In the four years since its founding, Disruptive Advertising has grown from two employees working in Jake' s basement to a flourishing agency with more than 90 employees and a run rate of over $12 million- putting it at #145 on the 2017 Inc 500 list!
Thank you Jake, for being a special guest on EveryDay Leaders 50in50!
Connect to Jake
https://twitter.com/jakebaadsgaard (@jakebaadsgaard)
https://www.linkedin.com/in/jakebaadsgaard/
I love EveryDay Leaders™ 50 in 50 | S40 Everyday Leaders 50in50 Jacob Baadsgaard, let's play it! https://www.podbean.com/media/share/pb-7fy7t-9ce9e4
Connect to Melahni Ake, the creator and host of EveryDay Leaders™ 50in50 at  www.makeconnectionsforlife.com where you can listen to all of the 50in50 podcasts, sign up for the EveryDay Leaders™ 50in50 Leadership Summit March 2, 2019 at the Indianapolis Museum of Art and even sign up for Personal Development Classes where you too can learn how to build your own strategies in life to be an EveryDay Leader and live your life with success!  
Thanks for following the podcast series of EveryDay Leaders™ 50in50.