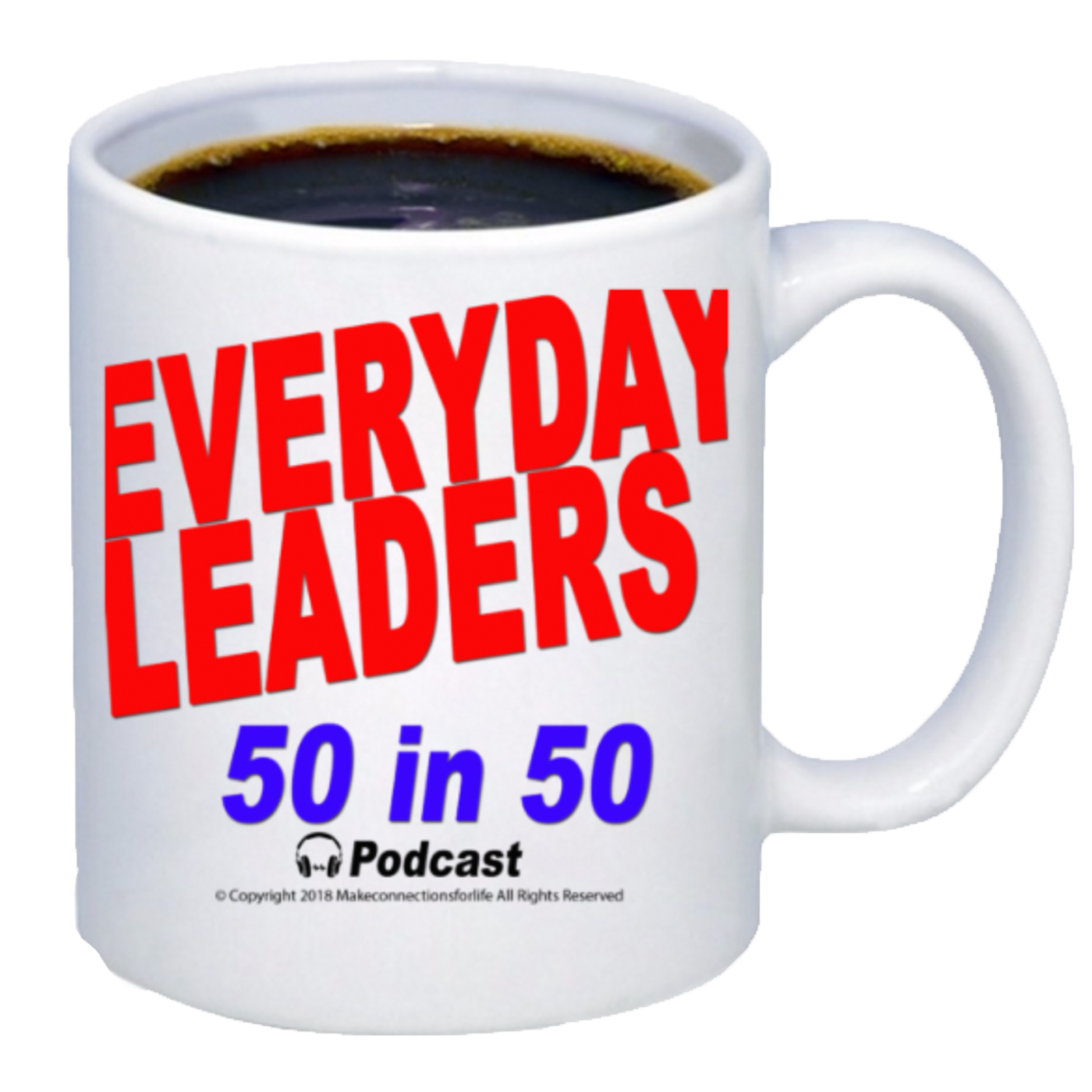 This week's EveryDay Leader, Marie Cochran is a native of Haiti and today she inspires us how she transformed her own sense of beliefs and strategies to add value to herself, her children and her family.  Marie shares with us how her culture influenced her life up until the time that day that she decided to "SHUT THE FEAR UP" and become who she believed she could become. She also share with us why her passion for her health and her family has transformed her beliefs to change the world.  
As a dedicated mother, home school teacher for her three beautiful children and wife, that has dedicated her life to helping others live with success, Marie Cochran is a "SHUT THE FEAR UP" Extraordinaire Coach, Impact Speaker, Self Improvement and Relentless Winning Mindset Coach.  In this podcast we discuss Marie's intentional life and the event that created the most fear in her life that she recently had to overcome. 
Thanks Marie for spreading our #JMTDNA around the world and for being a guest on EveryDay Leaders 50in50 and being a true inspiration in my life!
Marie is the CEO of Relentless Winning Mindset, LLC  provides solutions through inspiring others to live their lives with success. You can connect to her on Facebook at Marie Cochran #shutthefearup #relentlesswinningmindset #childrenwithgoals
Support EverydayLeaders™ 50in50 Pocast and Get your EveryDayLeaders Mug here http://www.makeconnectionsforlife.com
Join us for the EveryDay Leaders Leadership Summit March 2, 2019 at the Indianapolis Museum of Art at Newfields where you can meet and connect to Marie and many other guests from the 50in50 Podcast! REGISTER TODAY FOR YOUR EARLY BIRD REGISTRATION 
To Begin Living Your Life as an EveryDay Leader, join my new By Design Learning Institute where you can begin to the DESIGN the Life you have always wanted.  Details can be found at www.makeconnectionsforlife.com